Hello Everyone!! Hurricane Sandy has made for an interesting start to my week. First let me say thank you to everyone who reached out to see how Mike and I were doing in the storm. Luckily we had no real issues with the storm (we kept power / water the entire time and have no damage… thank God!). I am thinking about and praying for all my friends and family in the New York and New Jersey area who were not as fortunate.
The Federal Government was closed Monday and Tuesday, which means I was home with the kitties. It sounds like a lot of fun, but there are few things I hate more than being cooped up inside for too long. Yesterday, I finally ventured out to CVS at 5 pm because I hadn't been out of the apartment building in almost 48 hours… I was going CRAZY. I bought the following items:
Never let it be said that I don't value a balanced diet. I was able to get some amount of work done while at home but I will definitely be playing catch up this week! For the most part, the storm afforded me plenty of time to snuggle with the cats and catch up on my DVR / Netflix. I also did a ton of cooking, so expect some fun recipe posts to appear in the very near future!! My laptop / internet were both being a poopface in the storm so I haven't been able to get them up yet. For now, here are some kitty-tastic scenes from the storm: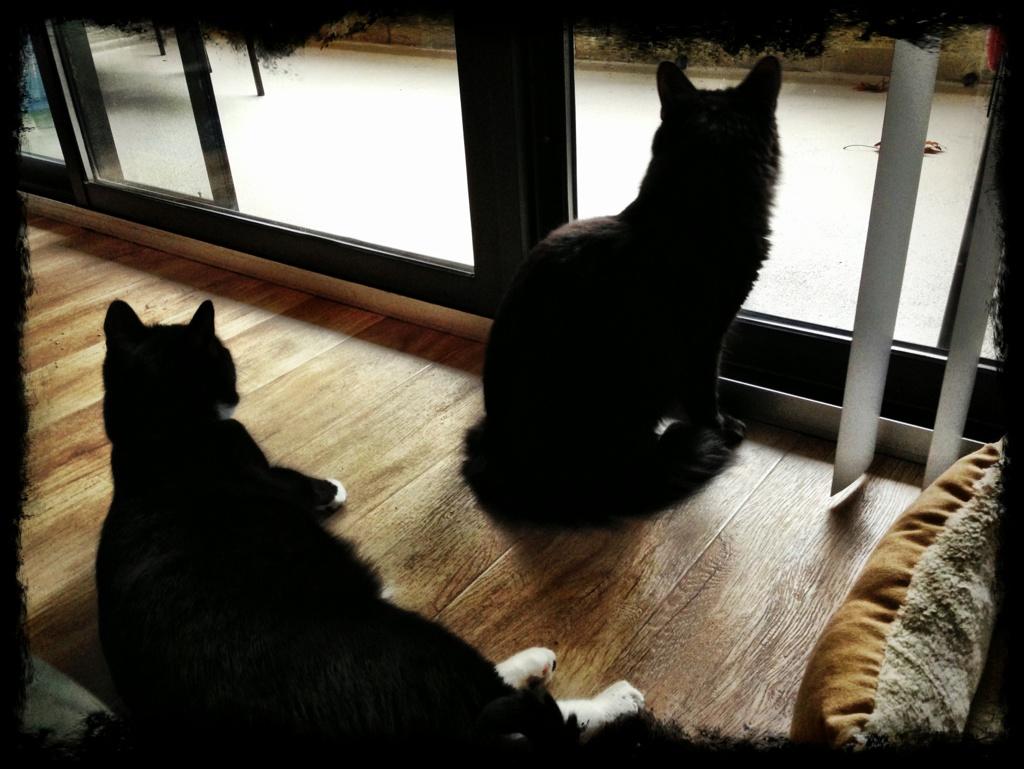 But now that Sandy has passed, it is back to real life! I just wanted to wish everyone a HAPPY HALLOWEEN! I hope you are all eating lots and lots of candy today and everyone is wearing a costume. You are never too old or too cool to dress up for Halloween. On Saturday night, we went to a Halloween party at a friends house where Mike and I both dressed as Olympians! (Side note: I don't do costumes that can be described as "Sexy ____" or "Slutty (insert cliche profession here)". Not my style. Last year I was a bunch of grapes… as evidenced below)
For your viewing pleasure I present to you our 2012 Halloween Costumes:
Two Halloween Costumes… ZERO dollars spent. We owned every single piece of this costume which made it even better. My Halloween costume today cost exactly the same amount… ZERO DOLLARS. Best Halloween ever. Can you guess what I am supposed to be??
Answer: Holly Golightly from Breakfast at Tiffany's!